My computer is the most important part of my job, thus I need much horsepower and I spend some serious money when I am about to build a new rig or to do some hardware upgrades. My work often involves compiling large software projects, virtualization having multiple virtual machines running simultaneously and of course having dozens of opened browser tabs most of the time. I need many CPU cores and plenty of RAM available.
Built 2003
It was back in 2003 when I built my first Xeon rig with 2 X Xeon Prestonian's and 2 X TwinMos 500MB RAM sticks. I scored the CPU's on eBay and I bought the Asus PC-DL Deluxe motherboard. It server me well for 6 years with some minor hardware updates.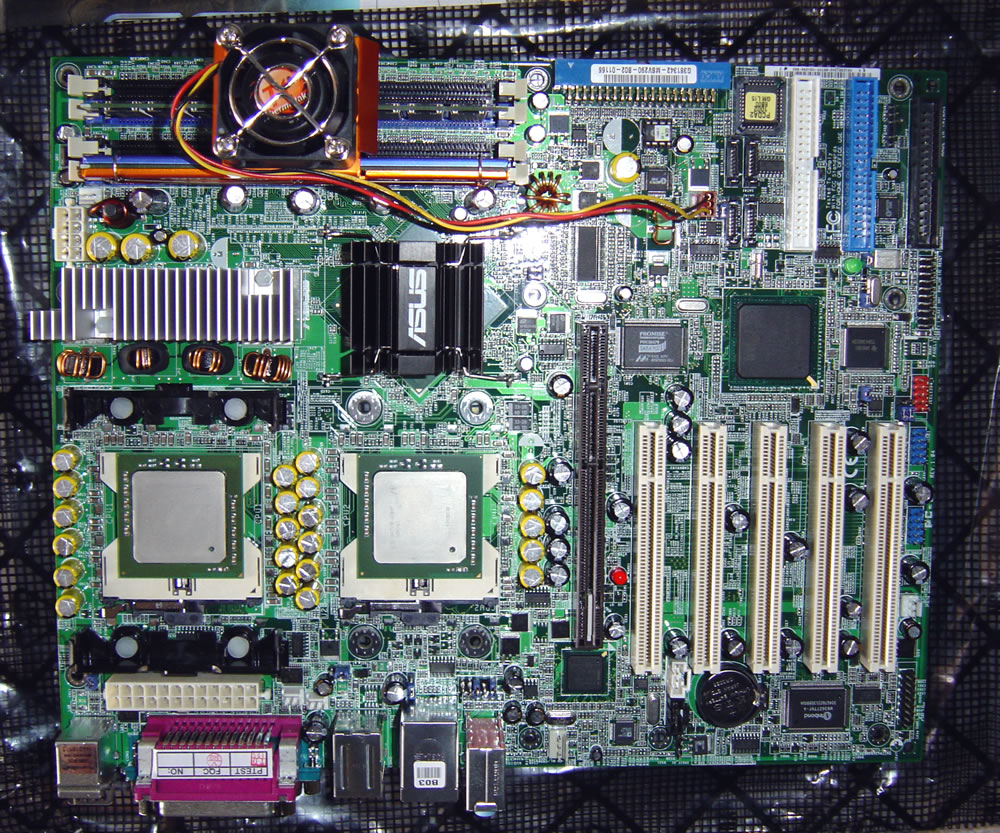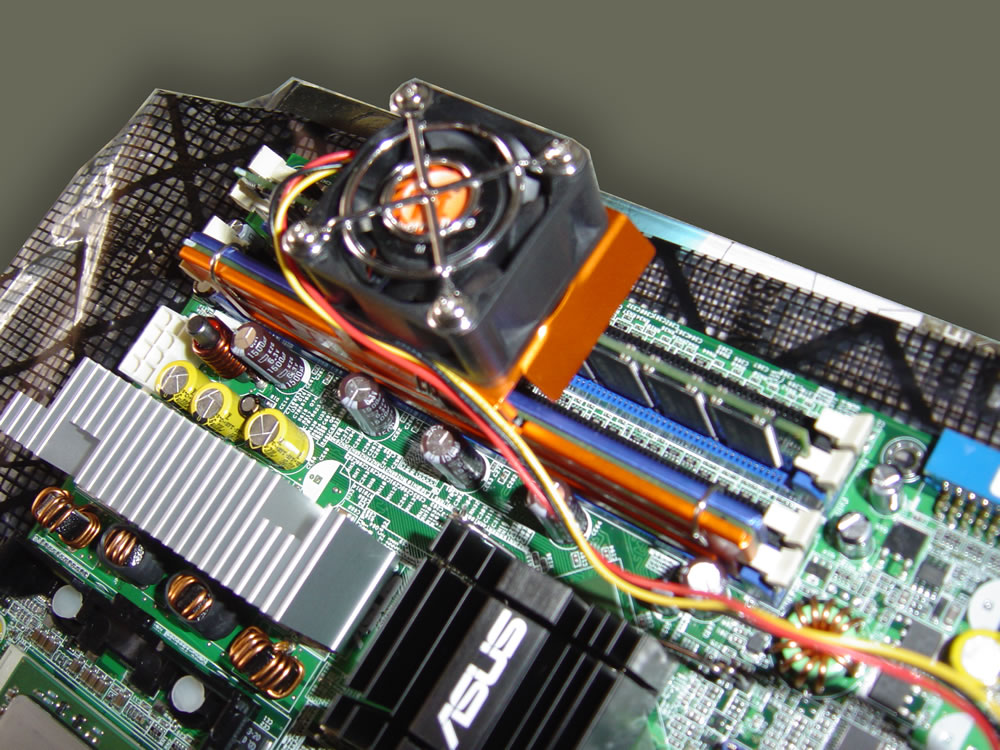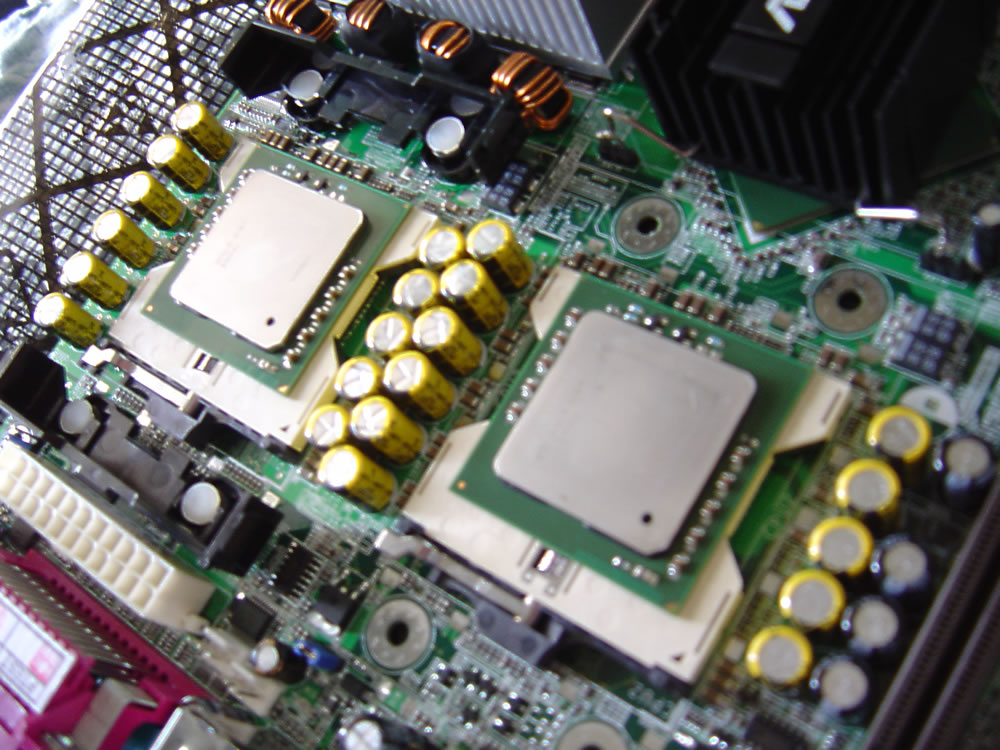 Built 2009
At 2009 it was time to get a new machine, so, I went for the (new back then) Intel i7 920 and the Asus P6T motherboard with OCZ Gold 12GB (6 x 2GB) DDR3 1600 RAM sticks and a XFX GTX 275 graphics card. It was a hell of a beast for its time and it served me well with no problems for 7 years.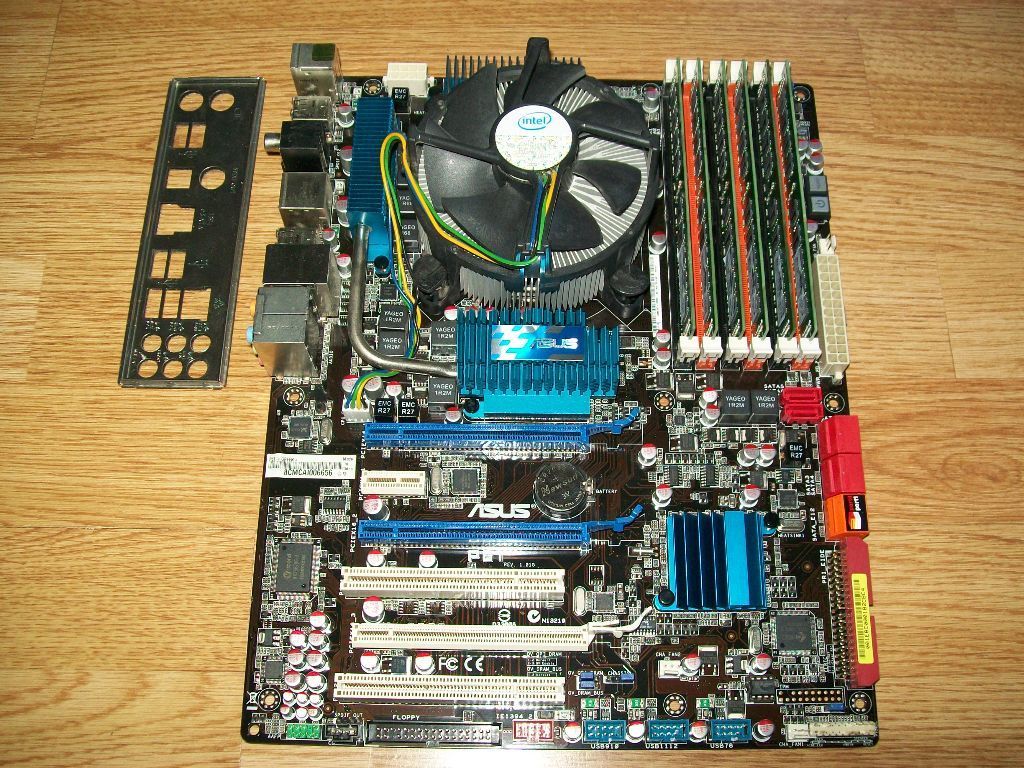 Built 2016
At 2016, due to my demanding work tasks, I decided to go for a Xeon rig again with plenty of RAM. After some research and digging on the web, I finally settled to go for the Asus Z10PE-D8 WS witch supports 2 X Xeon LGA 2011-3 (both V3 and V4 for latest motherboard versions). I scored 2 X Xeon E5-2620 V3 CPU's and 4 X Samsung M386A4G40DM0-CPB 32GB DDR4 LRDIMM ECC registered memories on German eBay. I bought the Asus Z10PE-D8 WS motherboard, the Asus GTX 1080 Founders Edition graphics card, the EVGA 1600W G2 PSU, 2 X Noctua NH-U12DX i4 CPU coolers, Samsung 950 Pro 512GB M.2 for OS, Samsung 850 Evo 1TB SSD for working drive, 2 X WD 3TB Red NAS drives on mirroring RAID for backing up all my data and of course last but not least, the Corsair Obsidian 750D Full Tower ATX case, to enclose all these components inside.
Specs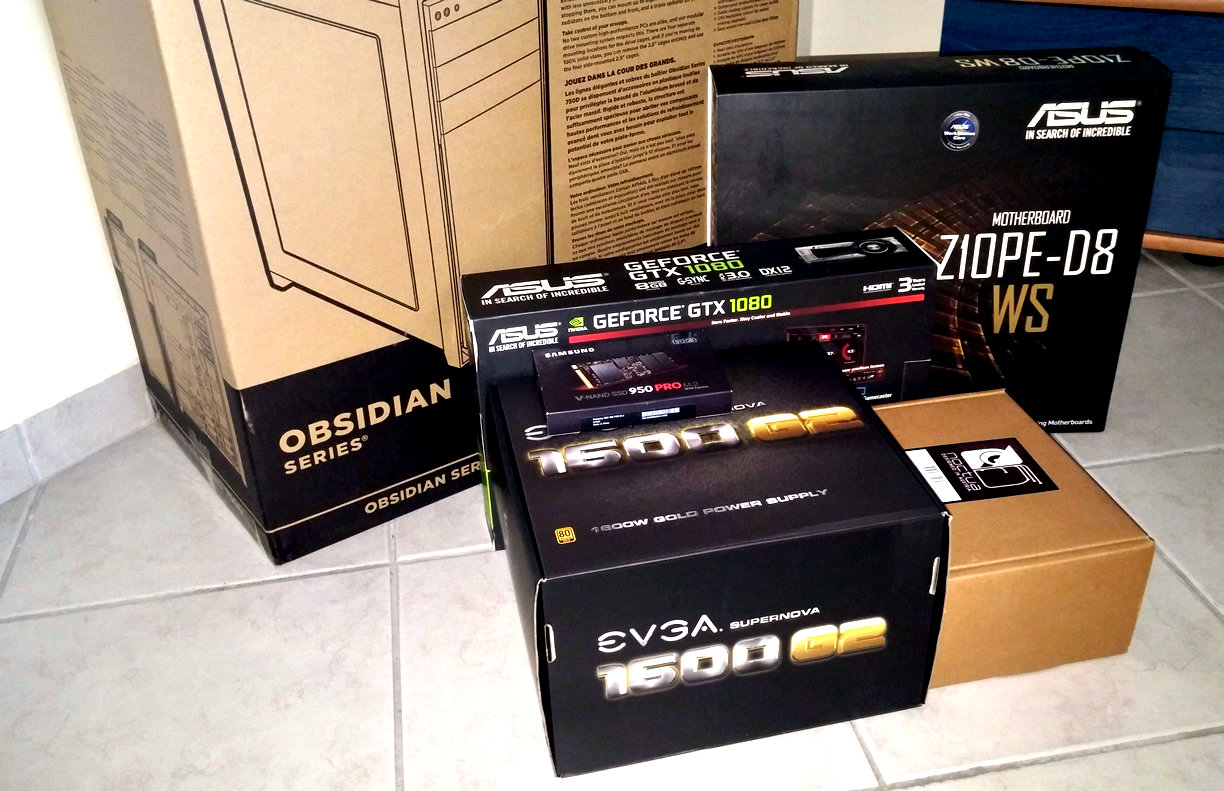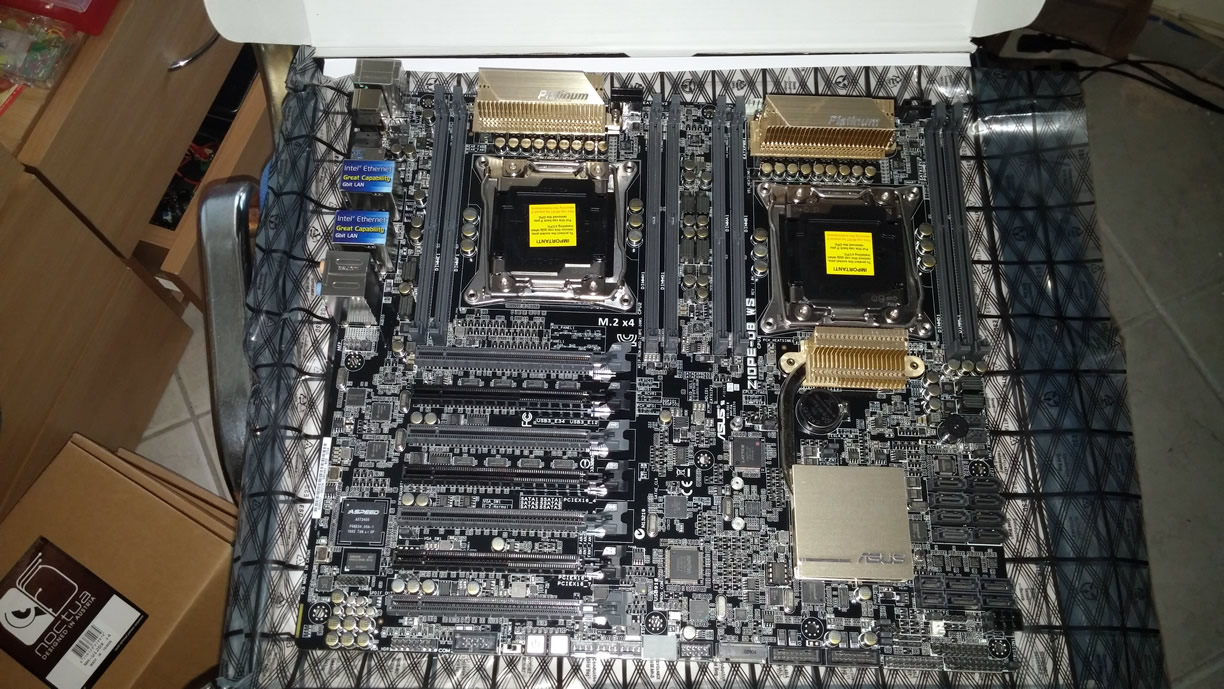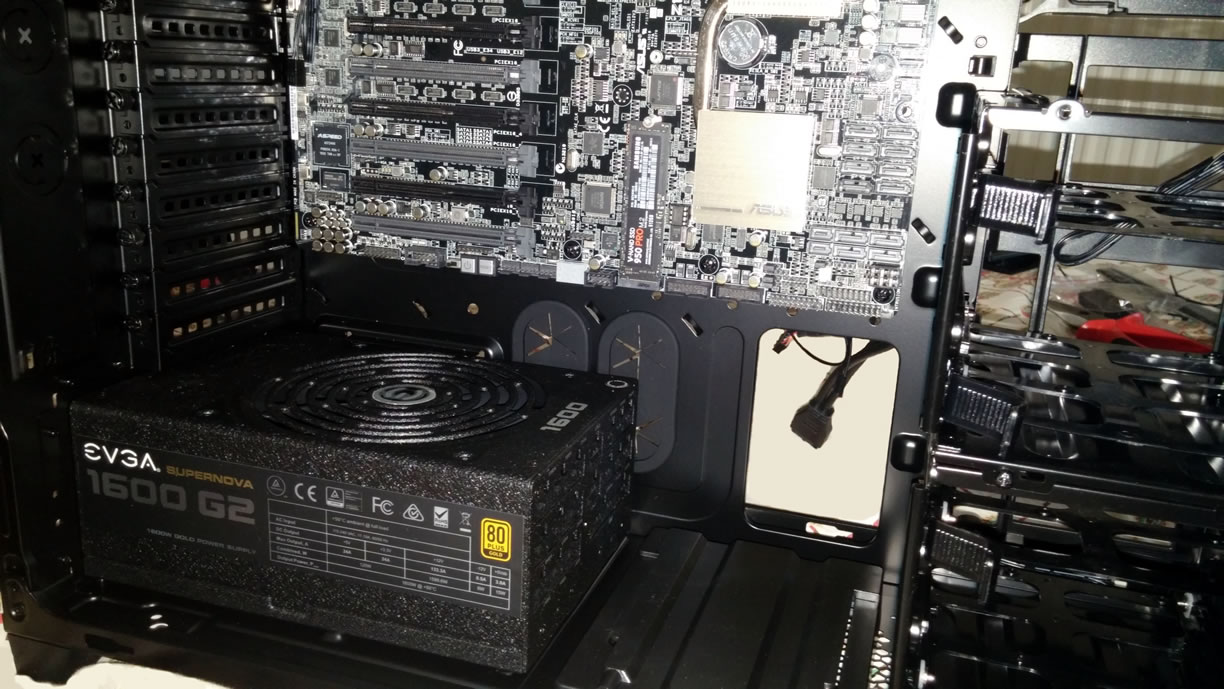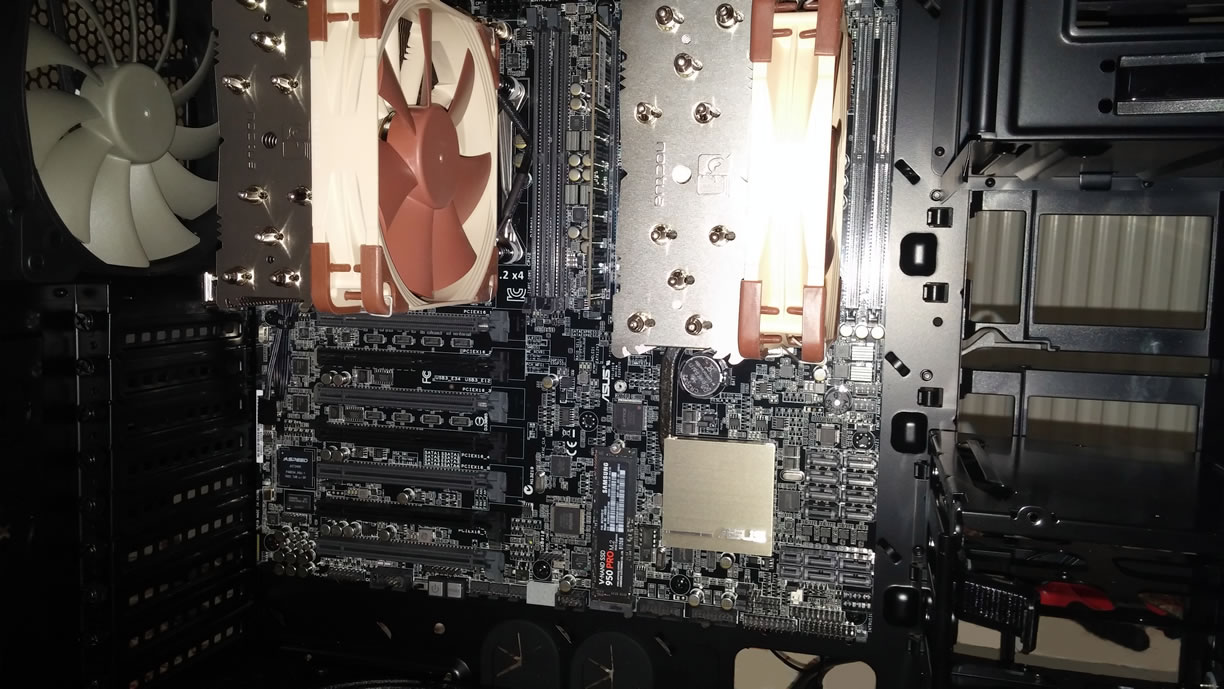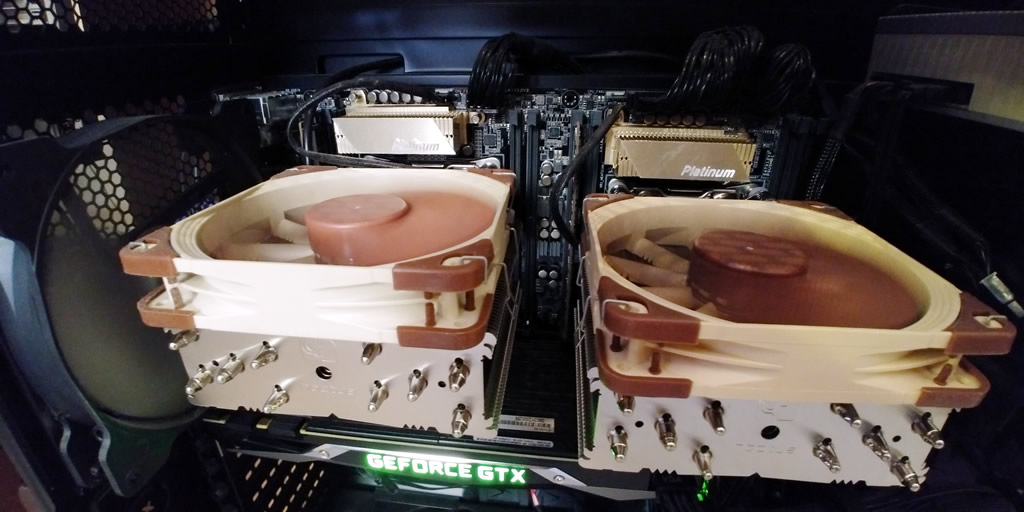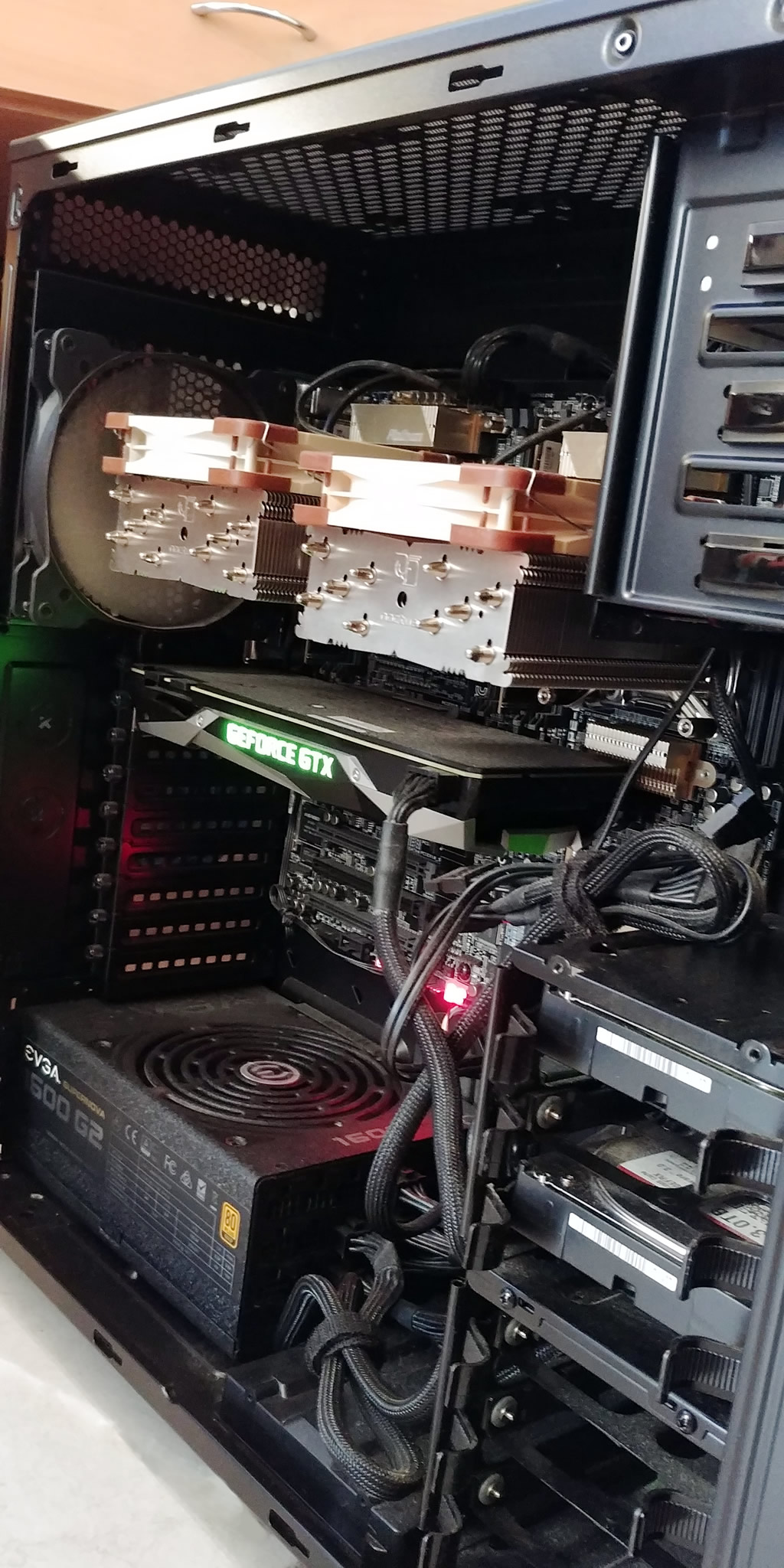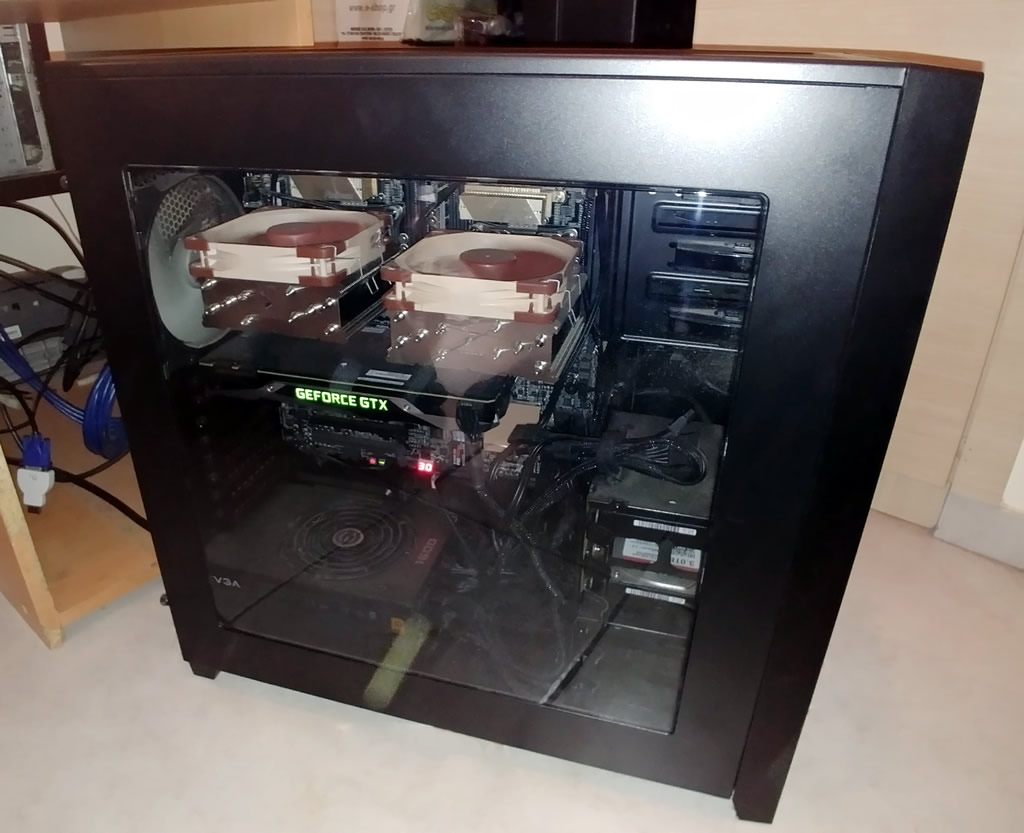 Logical CPUs in Widnows 10 Task Manager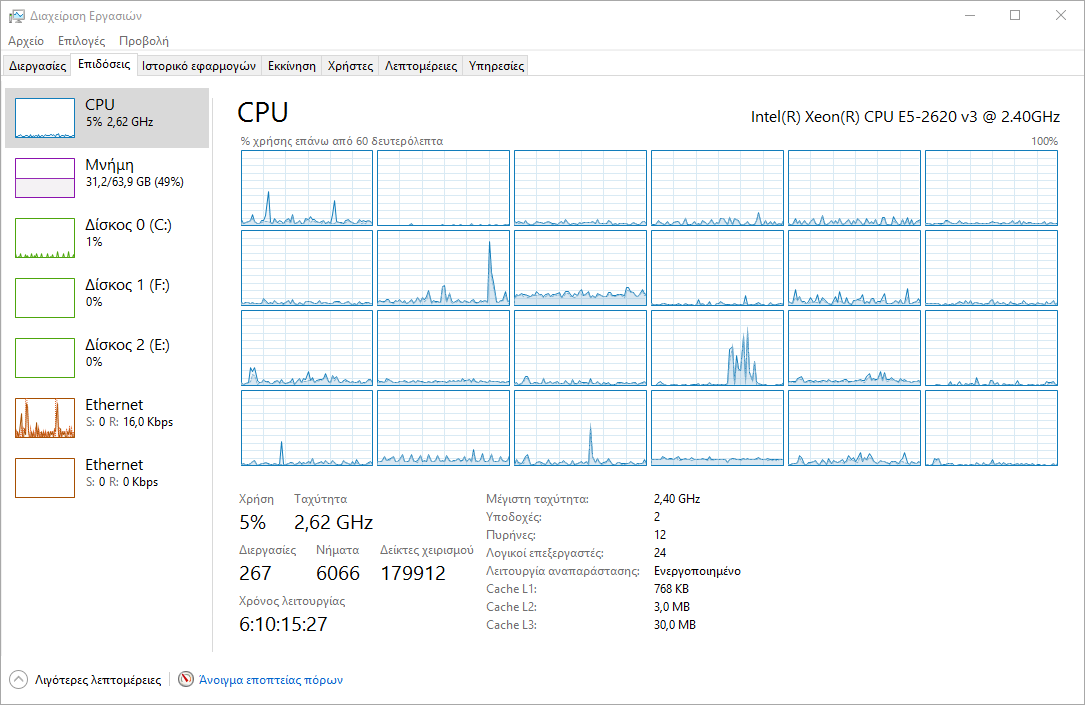 MAXON Cinebench R15 results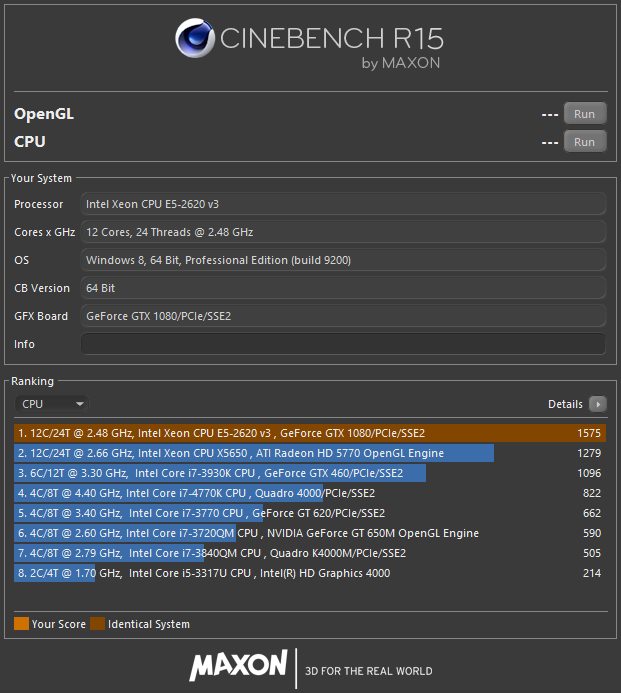 Upgrade 2020
Time flies and at 2020 I have upgraded my Rig CPUs to 2 X Xeon E5-2667 V3 with total of 16 cores @ 3.2GHz. I have also purchase a Samsung 970 EVO Plus NVMe M.2 SSD 2TB for the OS drive. Bad thing is that after a BIOS upgrade, I discovered that one of my 4 RAM sticks is faulty which made my RAM to downgrade from 128GB to 64GB, until of course I hit an e-Bay bargain!
MAXON Cinebench R20 results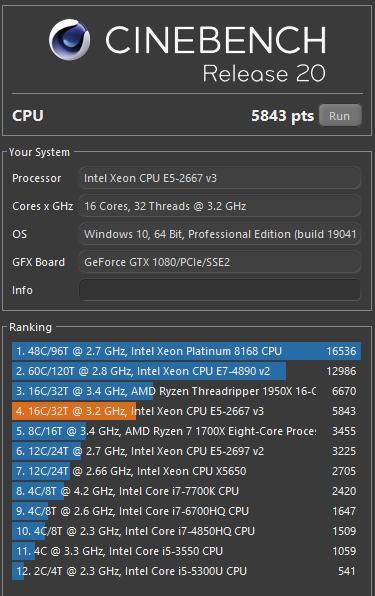 DiskMark results